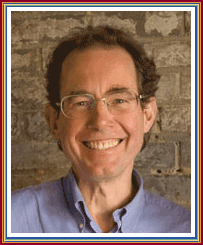 "Bruce is a force of nature. ...[his] playing is soulful and engaging."
—Val Jaskiewicz
About Bruce Sagan
Bruce Sagan has played for dances, workshops, and concerts in the United States, Europe, and Australia. He has taught at a variety of folk music and dance camps and workshops, and has served as music director for Scandinavian Week (and its later incarnation, Nordic Fiddles and Feet) in West Virginia and Stockton Folk Dance Camp in California. He currently lives in the Ann Arbor MI area.
Initially, Bruce was drawn to folk music and dance through the distinctive melodies and rhythms of the Balkan region. He has been playing and teaching music from the Balkans since the late 1970s. He has studied gûdulka (a Bulgarian bowed stringed instrument with resonating strings) with some of its top players and lived in Bulgaria to absorb more about the instrument.
Bruce also plays Scandinavian music on fiddle, Norwegian hardingfele, Swedish nyckelharpa (keyed fiddle), and tussefløyte (recorder). He has visited Scandinavia numerous times to work with fiddlers and collect material. He was awarded the Zorn Diploma in Bronze on the basis of his playing before a jury of some of Sweden's best fiddlers. This honor has been accorded to very few non-Swedes.
Bruce's first album, Spelstundarna, won critical acclaim on both sides of the Atlantic. In a review of his second CD, With Friends, the premier Swedish folk music magazine Spelmannen wrote that he played "som en inföding" -- "like a native." This constitutes high praise in a country where it is often felt that you should only play tunes from your own village. His most recent recording, Northlands, was released in March 2010.
In the warmer months you may also find Bruce dancing or playing with a morris team: he is a member of the DC-area Foggy Bottom Morris Men.
Lest he suffer from having too much spare time, Bruce also maintains a vibrant career as an internationally respected mathematician.